VIOLINIST AVAILABLE IN SAN DIEGO
Hire Violinist available in San Diego, San Diego County, California, United States
Browse amazing local musicians
Why Choose Violinist San Diego Services
Internationally-renowned musician with a Masters degree in Violin performance.
Affordable rates for services. Award-winning electric and acoustic violinist. Top Violinist in San Diego who performs classical sets & electric pop favorites. Released critically-acclaimed albums Performed live on TV & toured around the world.
We have a wealth of experience performing at high-end occasions such as weddings, parties, balls, corporate dinners, club nights, car and product launches, award ceremonies, catwalk shows, and VIP events. Whether you are planning a wedding or organising a special event, We offers range of performance options and packages on both acoustic and electric violin to suit your needs.
We provide versatile and professional excellence for all occasions Wedding Ceremonies, Wedding Receptions, Corporate events, Fundraisers, Banquets, Anniversaries, Bar Mitzvahs, Birthday parties and more…
We specialize in wedding and reception music. Our presence adds an air of distinction and style that will complement any theme.
We play music from classical to pop, swing, rock, ballads, oldies and R&B, for any party or special event. Variety groups are popular with people who want quality and flexibility.
Emil violinist plays as a Violinist solo or with other musicians Pianist, Cellist, Guitarist, Vocalist, Duo, Trio, Quartet and DJ in San Diego area and throughout California.
Affordabilty and accommodation
We will even learn your favorite song!
We also provide affordable DJ services! Let us help you create the perfect setting for your event – any occasion becomes more special with the right music.
If you want to add a touch of class to your special occasion, send us an email or call
 Phone number   (619) 252 0224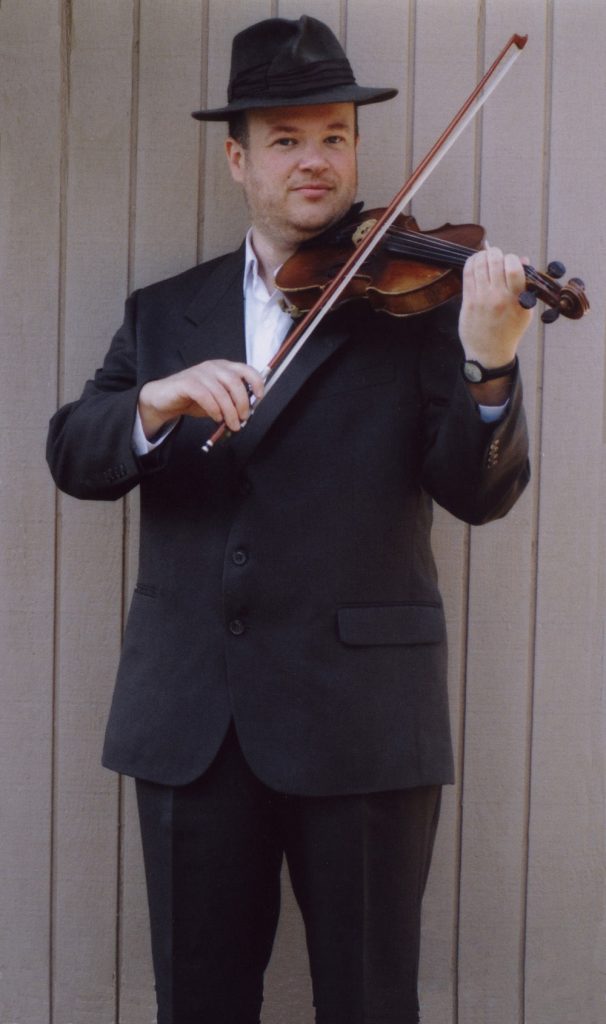 Emil is a violinist who plays electric and acoustic violin in San Diego in different genres and styles from Classical to Pop, House, R&B, Jazz, Latin, Klezmer and folk music. A high-impact, versatile performer, Emil interacts with the crowd, and has thrilled audiences with his ability to combine his unique style and improvisation into performance.
He also produces and records his own original compositions.
Available for wedding ceremonies, parties, corporate events, DJ sets, session work, tours, and recordings.

Emil has been classically trained on the violin since the age of 6 and was educated at the Conservatory of Music in Europe before gaining a Distinction in his Masters in Violin Performance and Orchestra Conducting .  Emil now plays electric and acoustic violin in San Diego, throughout the US, and around the world, as a soloist as well as in live performances on CBS, KPBS, Lambs Players Theatre.
He has performed at venues such as San Diego Padres Stadium, L' Auberge, Marriott Marquis, Saint Francis Chapel, Casa del Prado.
Click on the mp3 track or video below 

Emil violinist and Band sounded incredible and were extremly easy to work with – they helped make our special day even more special. The praise from the guests is still coming in.
WEDDING CEREMONY & RECEPTION, SAN DIEGO, CA

Awesome solo Violinist Emil, very organized and professional, and great to work with. A great value. Could not have been happier with.
WEDDING CEREMONY & COCKTAIL HOUR, LA JOLLA, CA

Just wanted to let you know that the Emil Violinist and his Duo were amazing. You played so beautifully and everyone commented. Bride was amazed with the music you arranged specially for her as well. Wedding made more special by the members of your band who played for us.
WEDDING CEREMONY & RECEPTION, SAN DIEGO, CA
Frequently Asked Questions
For information, please email us or use this form